Best Toyota HiAce Specialist in Melbourne
Toyota Hiace, is being considered the total solution for the transport of cargo, families, tourists, etc. This vehicle that has a modern frontend with a semi-bonnet design is a spectacular vehicle and HiAce owners are skeptical of its service if anything unusual happens. But this is not the case anymore in Melbourne, because we at Multitune Mechanical are professional experts in servicing Toyota HiAce vehicles.
We specialise in a wide array of various Toyota HiAce vehicles and our services ensure you a long-time solution in Melbourne. Our Toyota HiAce servicing, repairs, and maintenance services are a one-stop-shop for all your diagnosis, repair, and mechanical services including replacement mechanisms. From check-engine light services and onsite servicing, we at Multitune Mechanical provide to our customers the best world-class repairs and maintenance services in and around Melbourne.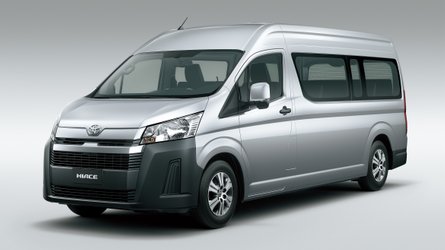 Reliable Toyota HiAce Experts In Melbourne
Multitune Mechanical has been servicing the local business community in Melbourne for over years now and has become the most sought-after and reliable one-stop repair and replacement services. We also handle a wide range of makes and models of Toyota HiAce and use the latest advanced technology and equipment to diagnose and treat your vehicle well enough to get you back on the roads in the most minimum downtimes and improved efficiency.
For every Toyota HiAce vehicle, we ensure reliable engine and emission performance along with diagnosing each component to ensure your vehicle runs at its peak performance. We at Multitune Mechanical inspect your vehicle thoroughly and make use of predictive maintenance to ensure that we arrive at the accurate troubles of your vehicle and provide necessary services to detect any faults and thus to prevent any further breakdowns.
Reach Out To Us For Toyota HiAce Services And Repairs In Melbourne
From scheduled warranty servicing to engine repairs/ overhauls, we at Multitune Mechanical are a call away from your doorstep to tackle any issues of your Toyota HiAce vehicle, irrespective of its make and model. So, if you are anywhere in Melbourne looking out for the most reliable Toyota HiAce services, call us at (03) 9312 3063 or you can even mail us at [email protected]. Get your best offer today.